---
Proud Sponsor and Technology Partner for Spirit-Equip Ministries
NYN donated their website, branding, and provides ongoing support services
Lead by Rev. David Chotka, Spirit Equip Ministries works with members of the public to help them better equip themselves for spiritual success in life through information, events, teaching seminars, books and more.

As a new organization, Spirit Equip needed to build their brand and online presence from the ground up. We started by designing a distinctive logo for them, and with that set, designed and developed a website that makes it easy for the public to discover their events, latest videos and podcasts, books, teachings, blog articles, and more. With a secure donation portal, users can also easily make one-time donations or sign up for monthly giving through the Spirit Equip website.
---
NYN donated $4,500 in web design and development services as well as ongoing support
Farrow Riverside Miracle Park provides an accessible baseball field and other facilities to give children and adults with all types of challenges the chance to enjoy sports

Farrow Riverside Miracle Park is an accessible park designed to give children and adults with many types of mental and physical challenges the opportunity to play and enjoy sports. The facilities at the park include an accessible baseball diamond, pool, walking path, pavilion, and more, and they are home to The Miracle League to allow players of all ability levels to be part of an organized baseball team.

To help get the park ready for its grand opening, we donated $4,500 in web design and development services to ensure they had a website that had everything the public would need to learn about the park and get involved. The website includes tools to let players register online, for the public to sign up to volunteer or make a donation, and for the park to manage event registrations and accept payments online.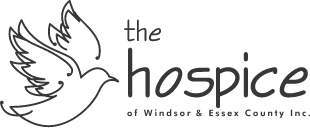 ---
NYN has donated over $25,000 to The Hospice ($3,000 in 2009, $8,000 in 2013 and $11,000 in 2020)
NYN has a long history of giving with Hospice. From volunteering to annual Gala supports and extensive in-kind donation of technology and support services.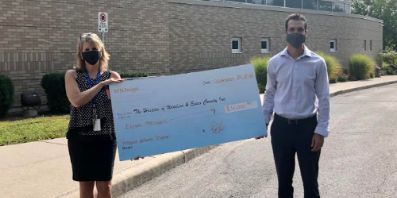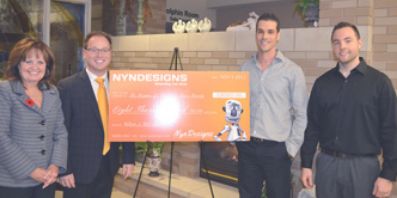 The Hospice of Windsor and Essex County has provided palliative care services, including residences, wellness programs, palliative medicine services and support services for the loved ones of patients, at no cost since 1979.

We worked with The Hospice for over a decade, designing and developing an accessible website for them in 2013 and again in 2020. We also provided ongoing support to help them make the most of their website. Both Hospice websites were accessible, easy to manage, and included donation and event management capabilities to make it easier for people to give to The Hospice online and to manage event attendance and accepting payments.

This design and development work was done as an in-kind donation to the organization to help them reach more people, including those who need their services and their families as well as members of the community who would like to donate or get involved.

In addition to donating design, development and support services to The Hospice, we are also proud to have donated directly to the organization, including $8,000 in 2013 and $11,000 in 2020.